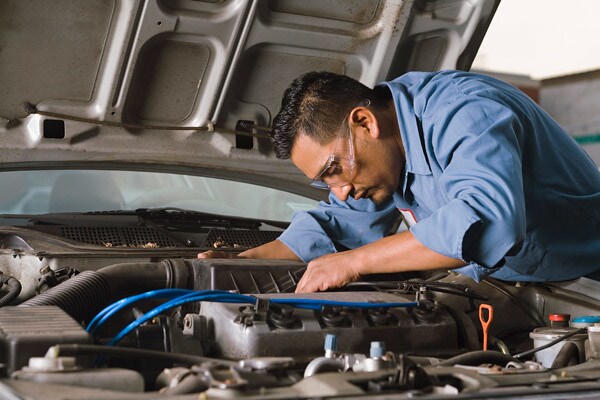 Regularly taking care of your vehicle and staying on top of issues is key to its health and longevity - not to mention keeping costs down. There are some signs you may encounter while driving that tell you that there's possibly something seriously wrong and in need of immediate addressing. If you encounter any of these signs, don't delay in bringing your vehicle into Riverside Ford in Havelock, North Carolina, for service. 

Check Engine Light Blinking
The check engine light coming on typically isn't a great sign, but a solid light can mean something as small as an unsecured gas cap. But if the light is blinking, that means there's a significant issue under the hood that you need to take care of as soon as possible. Waiting too long and continuing to drive with a flashing check engine light only increases the likelihood of causing expensive, extensive damage to your engine. 
Pools and Puddles Under The Hood
If you pull out of your parking spot and notice fluid on the ground, there's a good chance that you have a leak somewhere. Any leak can be a serious problem, but this is especially true if the fluid is engine oil or coolant. Driving without the proper amount of these fluids can lead to serious engine damage, which can put you out a pretty penny. 
Smoke From Under the Hood
There's no surer sign that something is amiss than smoke emanating from beneath the hood of your vehicle. If you see smoke, your immediate impulse should be to stop the vehicle and get it towed to Riverside Ford for an inspection. Smoke most likely means that your engine is overheating, and fixing it may be as simple as topping up your coolant. Ignoring this sign and continuing to drive could cause catastrophic engine damage. 
If you notice any of these signs or others like unusual sounds or feelings, make it a point to bring your vehicle to Riverside Ford. Our well-trained technicians can address the issue and get you back on the road safely. 
Hours
Monday

7:30am-6pm

Tuesday

7:30am-6pm

Wednesday

7:30am-6pm

Thursday

7:30am-6pm

Friday

7:30am-6pm

Saturday

7:30am-4pm

Sunday

Closed
See All Department Hours
Dealership Hours
Monday

9am-7:30pm

Tuesday

9am-7:30pm

Wednesday

9am-7:30pm

Thursday

9am-7:30pm

Friday

9am-7:30pm

Saturday

9am-6pm

Sunday

Closed
Parts Dept. Hours
Monday

7:30AM - 6:00PM

Tuesday

7:30AM - 6:00PM

Wednesday

7:30AM - 6:00PM

Thursday

7:30AM - 6:00PM

Friday

7:30AM - 6:00PM

Saturday

8:00AM - 2:00PM

Sunday

Closed
Service Dept. Hours
Monday

7:30am-6pm

Tuesday

7:30am-6pm

Wednesday

7:30am-6pm

Thursday

7:30am-6pm

Friday

7:30am-6pm

Saturday

7:30am-4pm

Sunday

Closed