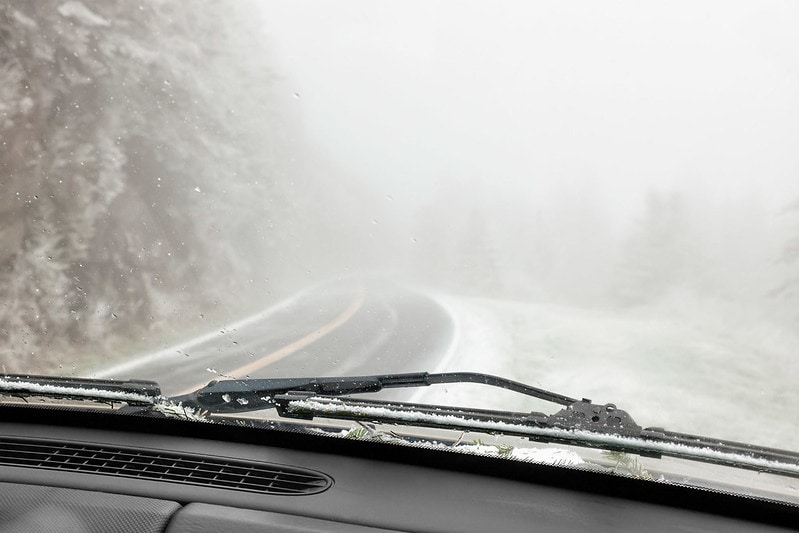 At Riverside Ford, we love our company's creative spirit and constant drive to make vehicles that are safer, more comfortable, and more convenient. One of the best recent examples we've seen of this is Ford's super-useful new Windscreen Weather Station technology.
Have you ever finished your workout, climbed inside your vehicle while breathing heavily, and started the engine - only to have the windows fog up? It can be a real inconvenience to adjust the climate control system and wait for the windshield to clear up so it's safe to drive.
To fix this problem, Ford of Europe's engineers developed the Windscreen Weather Station. Sensors near the rearview mirror track the temperature of the windshield and detect any moisture in the air. The climate control system then uses this information to anticipate and prevent fogging. It's automatic, so drivers can enjoy the benefits of a clear windshield without ever knowing that fogging was a potential issue.
So far, Ford has deployed this technology on a couple of SUV models in Europe and the United Kingdom: the Explorer and the Kuga. We're not sure when the Windscreen Weather Station will be available in the U.S., but it's definitely a great example of Ford's cutting-edge, user-friendly approach to technology.
To experience some of Ford's other advanced tech, stop in at the Riverside Ford dealership in Havelock, North Carolina. We'd love to get you behind the wheel of an innovative new model like the 2021 F-150 pickup or the 2021 Escape SUV.