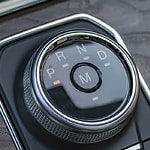 A full-size SUV offers you all the space and power that you look for in a good family vehicle today. Turn your attention to the new Ford Expedition when you want to buy one of the most popular full-size sports utility vehicles available today. It comes packed with performance features that give you peace of mind as its owner.
For example, what other full-size SUV is available that lets you tow thousands of pounds behind it? The new Expedition is capable of towing small trailers and even small vehicles like UTVs behind it without fazing its engine or body. You can take your new SUV out for a day of hunting or camping or even use it for ranch or farm work.
However, it also offers you dozens of cubic space on the interior. It can fit even the tallest of passengers without making them feel cramped or uncomfortable during rides.