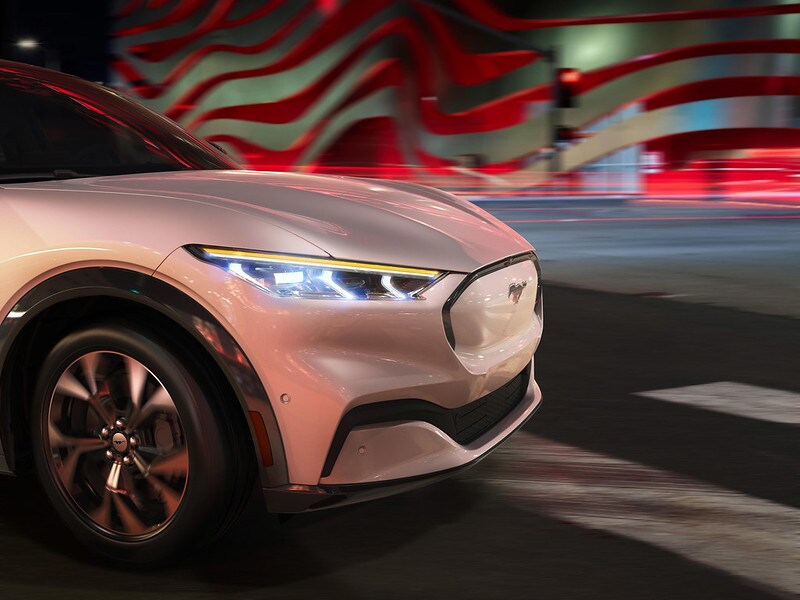 Ford unveiled the all-electric 2021 Mustang Mach-E crossover in November of 2019 to jaw-dropping responses. After just a couple of months, pre-orders for the First Edition model are completely sold out.
Ford is no longer taking pre-orders for the First Edition. You can reserve a Mach-E with a $500 refundable registration, but only on the other trims. The Select trim starts at $44,000, although you can opt for the Premium, California RT.1 Edition, or the GT trims.
The GT, the highest trim available now, has power unheard of for an electric performance vehicle. With two electric motors, the Mach-E GT generates 459 horsepower, superior to the Telsa Model Y. Its motors, one to power the front wheels and one to power the rear, can rocket the vehicle from zero to 60 mph in 3.5 seconds. That's a time similar to the Porsche 911 GTS.
Over 80 percent of the people who have made reservations on the Ford electric have chosen the extended range battery. It gets up to 300 miles on a single charge versus the standard battery, which will achieve about 239 miles.
Ford will continue to journey down the electric vehicle path with an all-electric Ford F-150 pickup. Soon, you'll be able to take advantage of the performance of a Mustang and the power of an F-150 in a package that'll cut gasoline costs and be a bit easier on the environment.
We can't wait to see you here at Riverside Ford when the 2021 Mustang Mach-E hits dealerships later this year.