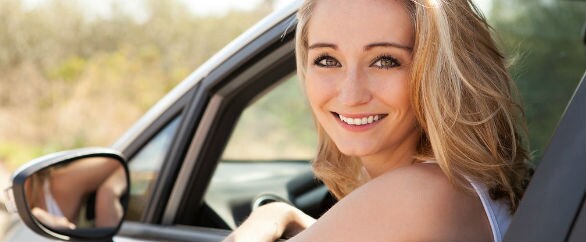 If you get a sore back or have trouble staying alert on long trips, you can do something to improve your driving experience: use good posture. While good driving posture might sound trivial, it can actually be good for your health, driving, and safety. Next time you hit the road, try these tips for sitting up straight behind the wheel.
How its done
Sit with your tailbone to the back of the seat with your arms extended, but not straight. Make sure that the seat fully supports your thighs. Your eyesight should be about three inches above the steering wheel. Try to support your head as much as possible.
Why drive with good posture?
It can be great for your health, especially if you have poor circulation. Sitting for long periods of time is never good. This is why you should consider stopping every two hours on long trips. If you slouch in your seat, it puts you at a greater risk for clotting, and your limbs are more likely to fall asleep. You will have more difficulty paying attention if you get poor blood flow to your brain.
Good posture cooperates
Safety equipment also work best with drivers who sit up straight. Seat belts should wrap across your chest and hip, and the airbags are more likely to protect you if you are not slouching. You are less likely to get whiplash if you sit up straight with the proper seat support.
For more driving tips, stop in at Riverside Ford in Havelock, NC.