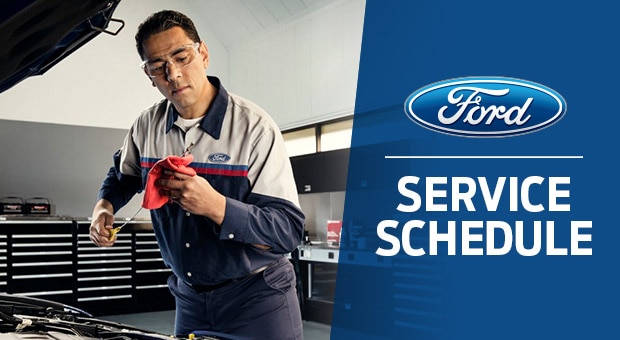 Modern vehicles have a vast number of major differences compared to their predecessors, especially when it comes to maintenance. Maintaining your vehicle isn't nearly as intensive as it has been in the past. The Ford F-150 is the bestselling vehicle in the industry, making it the perfect model to use as an example. Here are
several major milestones
when you should have your Ford serviced.
Every 10,000 Miles
The Ford F-150 has come a long way in recent years, and while past models required servicing every few thousand miles, that's far from the case today.
Newer F-150 pickups only require an oil change, new oil filter, and tire alignment every 10,000 miles. Drivers would also do well to have the braking and cooling systems checked, and the wheels should be inspected for any issues. It wouldn't hurt to have the transmission fluid checked as well.
Every 30,000 Miles
The F-150 generally requires a new engine air filter and brake fluid every 30,000 miles. A new engine filter will ensure optimized performance while fresh brake fluid ensures maximum stopping power. Drivers should clean the mass airflow sensor at this point, as well.
Every 50,000 Miles
In addition to an oil change, new oil filter, and tire alignment, the Ford F-150 needs a new timing belt and throttle body cleaning every 50,000 miles.
Every 60,000 Miles
In addition to 10,000 and 30,000-mile maintenance, the 60,000-mile marker means it's time to flush and replace the transmission fluid.
Every 80,000 Miles
The Ford F-150 is a hard-working truck, and while lighter passenger cars need spark plugs every 100,000 miles or so, that isn't the case for this truck. The F-150 usually requires new spark plugs every 80,000 miles to ensure peak performance and capability on the road.
Every 100,000 Miles
The Ford F-150 is more than capable of reaching the 100,000-mile marker, which means drivers will need to replace the engine coolant. Doing so protects your engine from overheating.
Make a service appointment at Riverside Ford by calling (877) 830-4779!